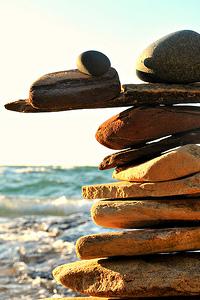 When people think of a psychologist, they typically think of either the doctoral level therapist doing therapy in a plush office or the mad university scientist placing electrodes in the brains of unsuspecting lab rats. While this is certainly a possibility, it is only a small percentage of what psychologists do.
Psychologists are involved in a large number of very dichotomous career paths, although therapy and education are the two largest. The following is a summary of the industries you can choose with education in psychology. Typically a doctorate is required, but for some career paths, a Master's degree will suffice.
Clinician
Clinicians typically work in a hospital, community center, or private practice and spend a good portion of their day doing therapy with clients. They typically have a doctoral degree in either clinical or counseling psychology and have studied psychopathology and treatment methods a great deal in their education. This group accounts for about 40 to 45 percent of all psychologists.
Educator
As much as 40% of all psychologists spend their primary employment working in some type of educational environment. Some teach courses in psychology, some do research and supervise research projects, theses, and dissertations of students, and others do research on their own, working in laboratories or in the environment. Many educators combine all of these, especially at large universities.
Business
Industrial/Organizational Psychologists receive special training in business and organizational issues. They may be employed by a large organization or by a consulting firm specializing in human factors in the workplace. Their job varies depending on the type of business and the needs of the company, but often revolves around studying the interviewing, hiring, training, and promoting of employees, evaluating communication within and between groups, and assisting upper management with decisions related to employees and employee policy.
Although this is a growing specialization in psychology, it only accounts for about 5% of all psychologists.
Sports
Some psychologists blend their interest in sports with their knowledge of human behavior and motivation. Professionals in this field will often work with a particular sport or maybe even a specific team in studying and helping to improve such things as poor motivation, anxiety and fears, and competition goals.
Technology
The newest field to realize the benefits of psychology is Technology, Computers, and the Internet. Psychologists are getting more involved in technology through what's called human factors analysis. In other words, they study how technology impacts us as humans and how technology can better enhance our lives.
Other
The numbers just never add up no matter how we try to break down what psychologists do. That's because many psychologists do a lot of different things. Some may have a private practice part time and teach part time, others may do research in the summers and hold a teaching position the rest of the year. Still others use their training and experience in psychology in a hundred other professions. Any field that uses humans could conceivably use a psychologist, after all, that's what we specialize in, the study the cognitions, emotions and behaviors of humans.