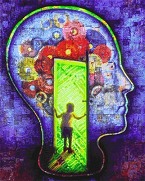 Etiology
This disorder is typically brought on by a traumatic event.
Symptoms
The primary symptoms are memory gaps related to traumatic or stressful events which are too extreme to be accounted for by normal forgetting.
Treatment
Memory typically returns (and therefore the disorder dissipates) with time. Therapy can be useful to help with coping skills, but is not always needed unless the individual develops excessive fears or worries, or the memory loss has a drastic effect on their everyday functioning.
Prognosis
Prognosis is extremely good.