---
We all know that medical illnesses are treated by medical professionals, namely physicians.  But what we sometimes fail to realize is that there are many different types of physicians and there are many non-physicians who treat medical illnesses.  The same holds true for mental illness.  Although medication for mental illness is prescribed by a medical doctor, typically a psychiatrist, the vast majority of psychotherapy is performed by non-physician professionals.  These mental health professionals typically have a minimum of a Master's Degree and complete internships, residencies, and state and federal testing just like all direct-care providers.  Below is a description of the four most common mental health providers, including required education and training, and the populations with whom they typically work.
Psychologist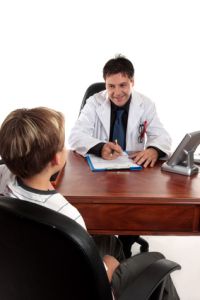 A doctoral degree which means a minimum of four years of graduate training beyond the bachelors degree is required in most states, as well as one year of internship and at least one year of post-graduate residency. Typically psychologists complete core coursework in therapy, assessment, and research and are required to pass competency exams and complete a dissertation prior to receiving their degree.
To be licensed, psychologists must pass a national and state examination. Some states grant different licenses for school, counseling, and clinical psychologists. School psychologists usually work in Social Worker
Social workers must hold a bachelors degree in social work although  many complete a Master's program (two years beyond their bachelor degree) leading to the Master of Social Work degree.  Social workers are often referred to as the liaison between the patient or client and the community.
According to the Occupational Outlook Handbook (1998-1999), "Social work is a profession for those with a strong desire to help people. Social workers help people deal  with their relationships with others; solve their personal, family, and community problems; and grow and develop as they learn to cope with or shape the social and environmental forces affecting daily life. Social workers often encounter clients facing a life-threatening disease or a social problem requiring a quick solution. These situations may include inadequate housing, unemployment, lack of job skills, financial distress, serious illness or disability, substance abuse, unwanted pregnancy, or antisocial behavior. They also assist families that have serious conflicts, including those involving child or spousal abuse."
Mental Health Counselor
Mental health counselors typically have a Masters degree in psychology, social work, counseling, mental health counseling or related field and pass a state exam in order to be licensed. Mental health counselors can practice independently in some states, although most are employed in clinics and hospitals. They perform individual, couples/family, and group therapy, and may assist psychologists with testing and other forms of treatment.
Marriage and Family Therapist
Like mental health counselors, a Master's degree is typically the minimal requirement for marriage and family therapists.  They receive special training in the dynamics of families and relationships and often treat couples who are having marital or relationship difficulties and families struggling with dysfunctional interactions. Many marriage and family therapists are provided more general training, allowing them to perform individual and group therapy as well for a variety of mental health related issues.