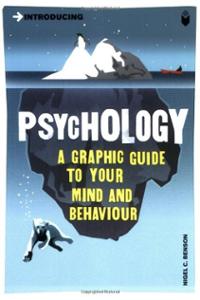 Welcome to Psychology 101!
Have a seat and make yourself comfortable, we are about to start class. Psychology 101 is a general psychology text adapted to an online guided format. It is authored by Dr. Christopher L. Heffner and was first published online in 2001.
This online text represents a summary of the major theories, concepts, and treatment approaches in the field of psychology. Following the text will provide you with a strong basic understanding of the field of psychology. It won't make you a psychologist, but it's a great place to start.
Have fun, and happy learning!
Chapter 1: Introduction to Psychology and Research Methods
Chapter 2: Biopsychology
Chapter 3: Personality Development
Chapter 4: Learning and Behavioral Psychology
Chapter 5: Sensation and Perception
Chapter 6: Memory, Intelligence and States of Mind
Chapter 7: Motivation and Emotion
Chapter 8: Social Psychology
Chapter 9: Psychopathology
Chapter 10: Psychotherapy
References
Author: Dr. Christopher L. Heffner
Licensed Psychologist
First Published: April 1, 2001